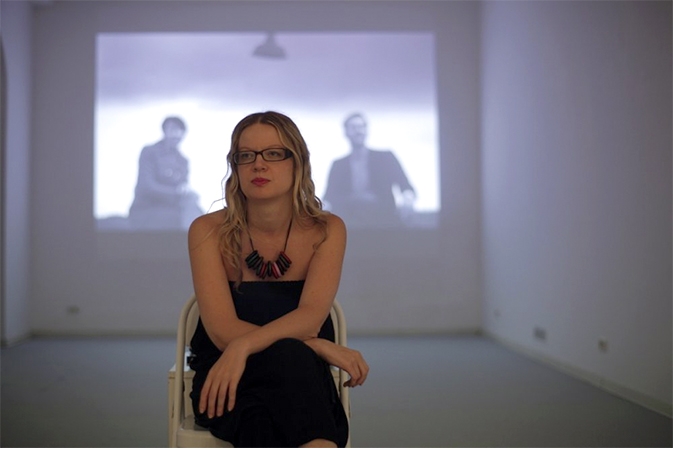 Branka Benčić is an independent curator and art historian based in Croatia. Last
year she held the position of curator of Croatian Pavilion at 57th La Biennale di Venezia. Over the past decade, she has curated group exhibitions, artists solo projects and film screenings and held lectures in Croatia and internationally at museums, galleries and film festivals. Publishes on contemporary art in exhibition catalogs, journals, and books. Her basic research, writing, and curatorial interests are focused on contemporary art, exhibiting film and video, exhibition histories and curatorial practice. She is currently involved with several ongoing projects and initiatives, Artistic director at Apoteka — Space for Contemporary Art, founder and curator at Cinemaniac — Think Film exhibiting and research project at Pula Film Festival and curator of Artists Cinema, screening program series taking place at the Museum of Contemporary Art, Zagreb.
Selected exhibitions include: Six Memos (CreArt, Exhibition hall Las Francesas, Valladolid, Liverpool); CUT collage in contemporary art, (MSU Museum of Contemporary Art, 2018), Horizon of Expectations, Pavilion of Croatia, 57th Venice Biennale (2017), PROJECTIONS Antun Motika and the legacy of experiments (MMSU, Museum of Modern and Contemporary Art, Rijeka, 2017); Great Undoing, 54th Annale (2015); Temporary Encounters —This is (not) a Museum (exhibition series, Apoteka — Space for Contemporary Art, 2014 – ); Damir Očko: Studies on Shivering (KM — Kunstlerhaus, Halle fur Kunst und Medien, Graz, 2014); Think Film (MMC Luka, Pula, 2013).